Do you already have a business and you want to expand into the online environment or are you at the beginning of the road? Opening an online store is a very easy-to-use business idea that will give you the opportunity to sell at any time of day and night on a growing market.
Online shopping is one of the trendiest ways to shop nowadays and more and more people are turning to internet to purchase things required for their daily use.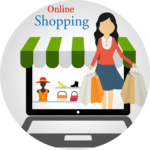 Why should you open an online store?